If your business has recently begun railway maintenance work for Network Rail, you already know that time is of the essence. Each project has to be scheduled in a tight timeframe, ensuring there is minimum interruption to the workings of the rail networks while getting the job done and securing the safety of your workforce.
Add to that the majority of work is carried out through the night, and the specific nature of the task requires specialist railway tools and equipment that is fit for purpose, just getting organised can throw up a few headaches.
Here at PSM Plant Hire, we have listened to our rail track and station maintenance clients' concerns and now hold a range of specialist railway maintenance equipment and tools specifically designed for the railway maintenance sector.
Rail Maintenance Lighting
With so much of the work undertaken during the hours of darkness; good, powerful lighting is important for the safe completion of all types of railway maintenance. For trackside inspection, where a lot of the work entails structured movement along the track, or from points-system to points-system, we have a range of powerful, LED, handheld, battery-powered work lamps.
For situations where an engineer may spend long periods of time servicing or repairing items, we also have a range of powerful, battery-powered height-adjustable, self-standing, portable lamps. Easily moved from one location to another, they are robust and built to withstand the abuse you would expect in difficult work situations.
Some jobs involve the regular movement of railway tools and equipment along a specific length of the line. In other instances, engineers may require hours to change critical components, ruling out the use of battery-powered lighting.
At PSM Hire we can supply a range of portable, powerful, mains powered LED lighting and equipment. To back these up, we have easily moved petrol and diesel generators up to 4KVA, or a large trailer towed generator pushing out 25.KVA. We have power cables, junction boxes, transformers, and a range of site lighting. All designed to ensure you never need to be left in the dark.
Making Sure You Stay On The Rails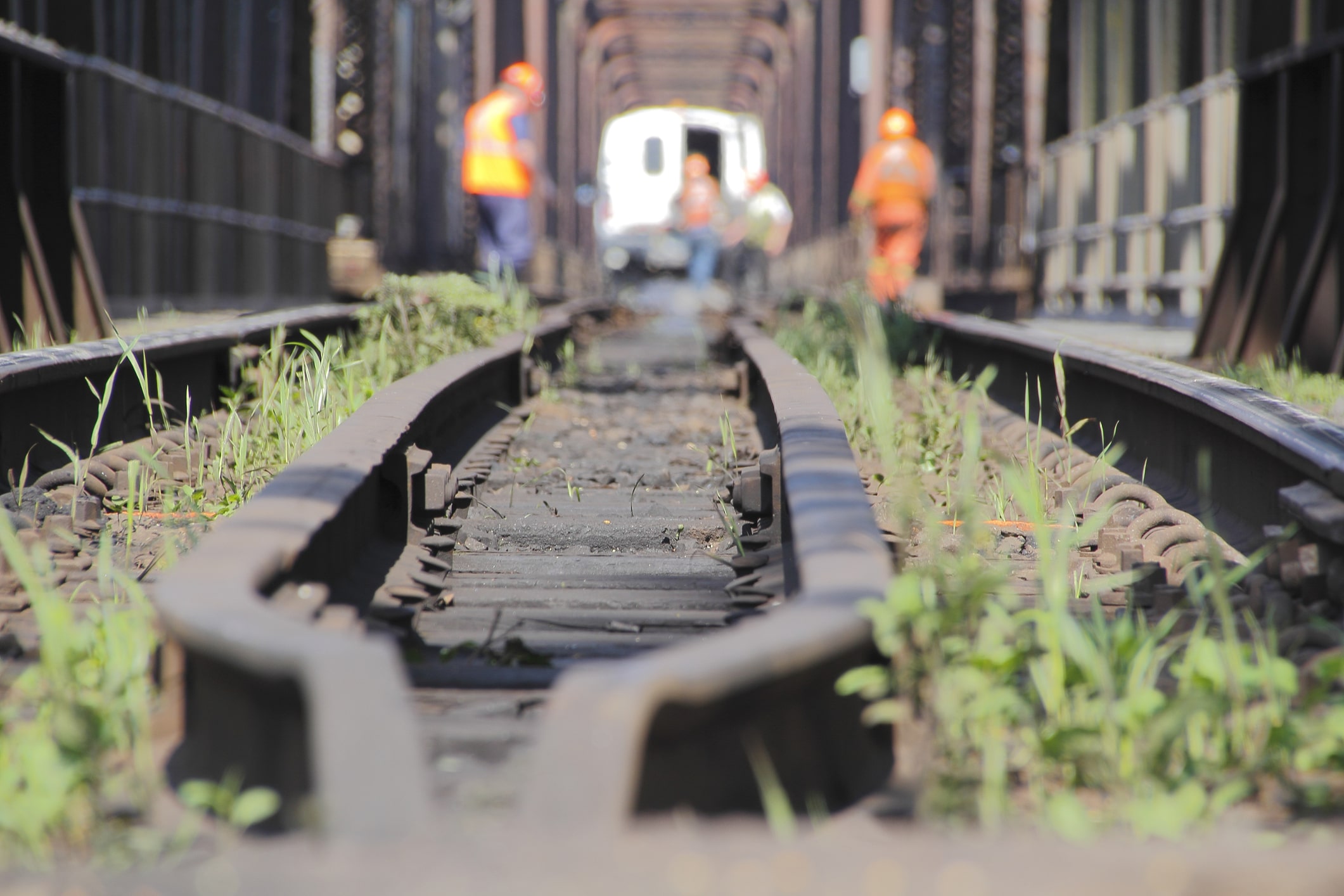 In the track maintenance sector, mobility is the name of the game. Nothing is more frustrating than watching the allotted time tick away, while your crew trudge three or four hundred metres back and fore, moving equipment, tools, and accessories along to the next project by hand.
Now you can save time, make the job easier, and have a happier crew. Check out our range of rail trolleys. Dropping directly onto the rail tracks, they can be loaded with all the kit required and rolled easily along the tracks to the next section. We can also supply rail stairway and rail scaffold trolleys, designed with a maximum four-metre height, and ideal for working on gantry signal systems, and other above head height work.
Better Tools For The Job
The replacement of damaged heavy-duty electrical cable is a regular part of the job on electrical rail systems. Now you can put away your hacksaw and save your hacksaw blades. Using the right tools for the job can save time, money, and reduce worker frustration. We now have the latest hydraulic cable cutters which will chop through the heaviest of cable in a fraction of the time it would take with a saw. Suitable for copper, aluminium, and telecoms cables up to 85mm in diameter.
Of all the things a manager has to consider during railway operations, the health and safety of his workforce has to be paramount. When the job entails working within a few inches of an electrified third rail, the safety factor becomes even more critical, and everything needs to be done to minimise the risk of electrocution.
You can reduce that risk by adding third rail work shrouds to your range of safety equipment. Approximately one-metre long and made of lightweight ABS, they are easily moved, and can be clipped together to provide metres of third-rail cover to maximise worker protection.
If you are looking for specific railway maintenance equipment and tools, or indeed any other specialist tools for the construction or railway industry, get in touch with a member of our team today.