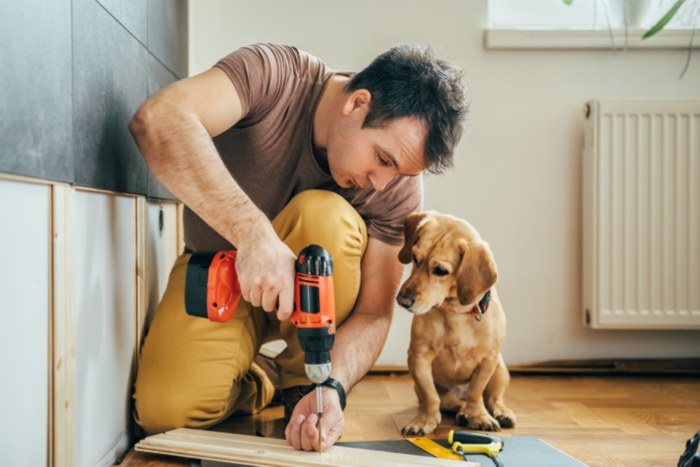 Whether you're undertaking a little DIY or you regularly carry out commercial or residential construction or refurbishment work, you are bound to encounter an occasion in which you need a drill and may not be sure what type is best for the task. There are many different types of drill, each suited to different materials. At PSM hire we provide an ample selection of specialist drills and accessories with our professional drill hire service.
How many types of drill are there?
When it comes to drill types, it's hard to talk numbers. You might like to break it down into corded and cordless drills, then categorise these tools by size or application; or you may prefer to categorise drills by the type of material they are used for. We have chosen to break it down in accordance with the most requested drills for construction projects. If you're interested in drill hire and you can't see what you're looking for, feel free to get in touch.
CORDED OR CORDLESS ROTARY DRILLS
These drills are the most common type of all-purpose drill. Used for drilling holes in all types of materials: wood, metal, plaster and even concrete, these drills are especially handy for drilling through masonry. Typical uses of rotary drills include: drilling holes in wood for furniture screws, making pilot holes for larger drill bits and drilling holes for picture hooks, light fittings and curtain rails.
DIAMOND DRILLING RIGS
These heavy-duty drills use a diamond-tipped bit to cut through hard materials. They are used for perforating stone, concrete and brick. These drills are typically used for some of the more demanding precision drilling tasks involving hard materials in construction work. They are also used in demolition work and mining. At PSM Hire we can provide vacuum pump hire along with drilling rig hire, if desired.
GUT BUSTER DRILLS
Gut buster drills are heavy-duty rotary drills that incorporate a "T bar" for safe and precise handling and for added contact pressure control. These impressive drills are commonly used for quickly and efficiently drilling large holes in masonry and concrete.
MAGNETIC DRILL
Incorporating an electromagnet to facilitate attachment to steel surfaces, the magnetic rotary drill is used for drilling accurate, clean holes in steelwork. Rotary drills are regularly used in industrial and construction settings for drilling holes into steel plates, steel beams and other metal structures.
RIGHT ANGLE DRILL
This right angled rotary drill is ideal for drilling in exceptionally tight spaces such as between floor joists. Designed with a 90-degree angle between the chuck and the handle, they are commonly used in automotive repair, plumbing and HVAC work, solar panel installations and other applications where space is limited.
ROTARY CLUTCH / CORE DRILL
This rotary drill is ideal for diamond core drilling. Diamond core drilling utilises diamond drill bits to cut extremely precise holes in hard materials such as brick, sandstone and concrete. Some core drills offer a dust extraction option, whereas some utilise water to keep the work area clear of dust.
SCREWDRIVER / DRILL
Screwdriver drills are supremely versatile, allowing for both perforation and driving screws into a variety of materials. Used frequently for any number of commercial and residential tasks, they are a staple of removal companies, handy men and furniture assembly workers. These drills usually incorporate a clutch that allows the user to control the amount of torque applied to the screw, helping to avoid overdriving it.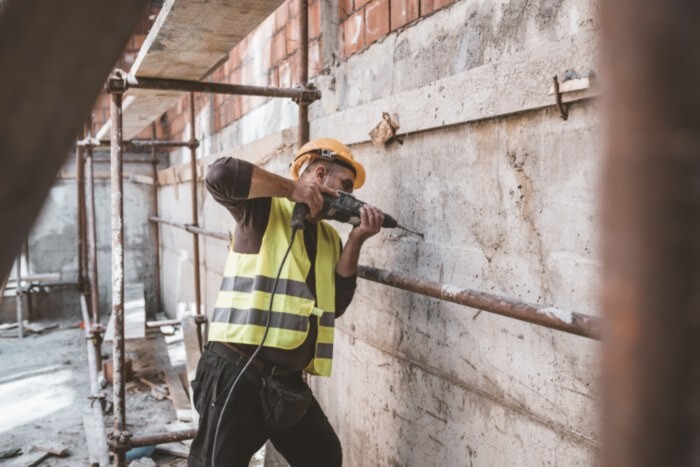 Now you have a basic knowledge of what the different types of drill are, it's time to talk accessories. It's essential to have the right drill for the task at hand, but you must also ensure that you have the right accessories for the job. At PSM Hire we provide a full range of accessories for our drills. Let's have a look at some of the most commonly used drill accessories and their purpose.
- Broach Cutter: A broach cutter is a tool used for cutting or shaping metal. The broach cutter is used with a magnetic drill to cut through steel.
- Diamond Core Cutter: Diamond core cutters utilise diamond coated tips to cut through hard materials such as brickwork and blockwork. These accessories are used for constructing flues, air vents and plumbing channels.
- Wet Diamond Core Cutter: Wet diamond core cutters are similar to diamond core cutters, but are designed to be used with water to cool the bit and reduce dust and debris.

At PSM Hire we stock a vast range of specialist construction tools and machines for all of your construction and renovation projects. We pride ourselves on supplying high-quality tools and equipment and on providing unparalleled customer service. Contact us for drill hire in Blackfen, Kent and surrounding areas. If you would like more information on different types of drills, breakers or any of our services, don't hesitate to get in touch on 02088505658, our friendly team are always happy to help.