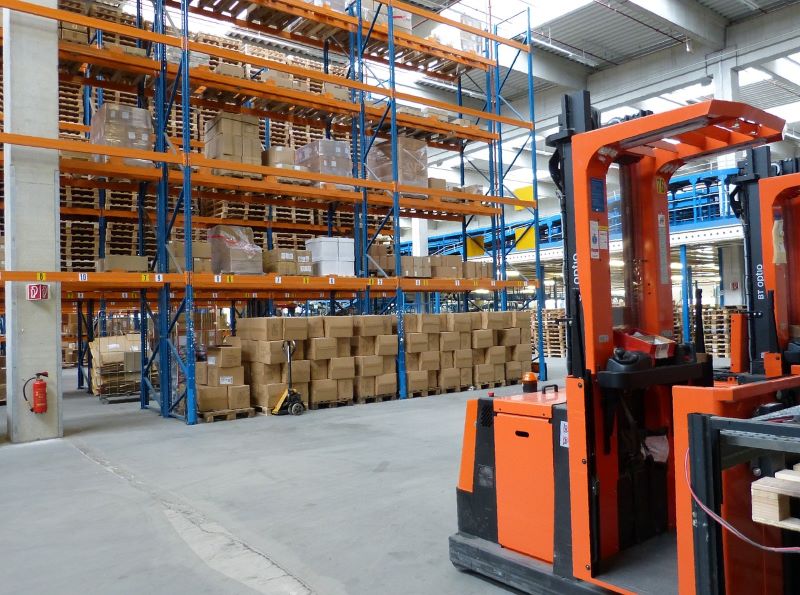 In workplaces that involve the movement of bulky, heavy goods, material handling and lifting equipment play a crucial role in ensuring the safety of workers. With ongoing advancements in technology, a vast range of equipment has been developed to ensure these tasks run as efficiently as possible, whilst minimising the risk of injury.
In this blog, we delve into some of the most common lifting and material handling solutions, designed to enhance workplace safety and improve operational efficiency.
At PSM Hire, we're pleased to provide our customers with a comprehensive selection of reliable lift and shift equipment. From pallet trucks and glass suckers to genie lifts and scaffold hoists, we offer a wide range of durable tools, guaranteed to help make tasks safer, easier and more efficient. To find out more about our material handling hire options, please get in touch. Give us a call on 020 8850 5658 and speak to one of our friendly advisors today.
Lifting & Material Handling
The LOLER defines lifting operations as 'an operation concerned with the lifting or lowering of a load'. Every individual involved in the planning of lifting operations must ensure they carry out the task safely and according to the relevant health and safety regulations. Any accidents that occur in the workplace could jeopardise the safety of those working on-site and cause costly damage to equipment and materials. All lifting tasks must be carried out by a highly trained team that is knowledgeable about current lifting operations rules and regulations.
Material Handling & Lifting Equipment
The equipment most commonly used for material handling and lifting includes:
Forklifts
Used to transport heavy loads in warehouses, construction sites and manufacturing facilities, forklifts allow the efficient movement of materials. This versatile machinery is suitable for use across various industries, from warehousing to construction and manufacturing.
Hoists, including chain hoists and wire rope hoists, are used to lift heavy loads, vertically. These versatile tools are commonly used on construction sites and in warehouses and manufacturing facilities to assist with the lifting of machinery, equipment or materials.
A popular brand of material lifts, these efficient machines can assist with the lifting and positioning of heavy goods. They are most commonly used on construction sites and in warehouses to lift and place bulky items, machinery or building materials.
Able to move objects with smooth and non-porous surfaces, vacuum lifters work by utilising suction power. They are most commonly used in industries like glass manufacturing, metal fabrication and woodworking for lifting objects like glass panels, metal sheets or laminated materials.
Specifically designed for lifting, tilting and rotating glass panels or windows, glass suckers can ensure the safe handling of fragile glass materials in the constriction and glazing industries. Thanks to their robust design, glass suckers can provide workers with increased stability when holding the material, speeding up the installation process and increasing efficiency.
Used to move palletised loads over short distances with ease, pallet trucks are most commonly used in warehouses and distribution centres.
Designed to assist in the safe, efficient manoeuvrability of equipment, ginny wheels can be attached to the bottom of an object to ensure it can easily be moved around site. They are available in various sizes and configurations, allowing for complete flexibility.
What Are the Benefits of Material Handling & Lifting Equipment?
Utilising the latest material handling and lifting equipment on your site offers a multitude of benefits, including increased safety and efficiency. Some key advantages to prioritising the use of lifting equipment include:
Reduce Damages - Material handling and lifting solutions manoeuvre goods with care, minimising the risk of damage during transportation. Equipment like pallet trucks and ginny wheels can ensure loads remain stable, preventing breakages.
Streamline Inventory Management - Certain types of material handling equipment play a critical role in inventory management, ensuring accurate tracking, efficient storage and timely retrieval of materials.
Save Money - While investing in material handling and lifting equipment can be costly, hiring your machinery can provide outstanding long-term benefits. At PSM Hire, we're pleased to provide flexible and affordable lift and shift equipment for both short and long-term hire periods. Please get in touch to find out more.
Customise Your Equipment to Suit Your Needs- Available in various types and configurations, lifting equipment enables businesses to customise their fleet, based on their unique requirements.
Reduce Physical Strain on Workers - Designed to minimise the need for manual lifting, these durable tools help to prevent fatigue, discomfort and long-term injuries.
Increase Productivity - Lifting equipment can streamline the movement of materials, reducing the time and effort needed for manual handling. By enabling a faster and smoother process, these tools can help to increase productivity on-site and improve operations in the long term.
Improve Safety - Lifting and material handling solutions are created with safety in mind. By making use of this equipment, workers can minimise the risk of injuries like strains, sprains and musculoskeletal disorders.
Increase Accuracy - These highly efficient tools can enable workers to perform tasks with consistent precision, reducing errors when sorting and positioning items.
Avoid Delays - By minimising manual labour and streamlining processes, material handling tools and equipment can enable quick turnarounds.
Optimise Workforce - Assisting workers in completing tasks in a swift, seamless manner, lifting equipment can enable businesses to optimise their workforce, allocating labour elsewhere.

Why Choose PSM Hire For Material Handling and Lifting Equipment?
At PSM Hire, we know how important it is to ensure the safety of workers on site. All of our material handling and lifting equipment is regularly maintained and serviced to ensure it meets all the required safety standards.
Do you need help to determine the right material handling and lifting solutions to suit your needs? Please get in touch. Call us on 020 88505 658 and speak to one of our knowledgeable advisors today.